Accuracy in the workplace
We know what really matters is how your people apply what they have learned in Developing an Eye for Accuracy to their day-to-day work.
It's our aim to help you nurture an internal accuracy culture which goes beyond the delivery of our core training programme. We provide you with on-going resources and support to reinforce the learning back in the workplace, helping you to sustain improvements and deliver a tangible return on investment.
These services and resources are included in your Developing an Eye for Accuracy delivery fee and there is no further charge.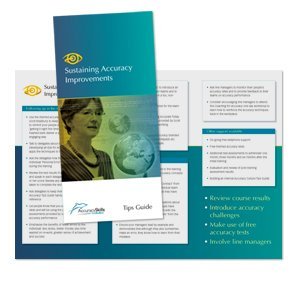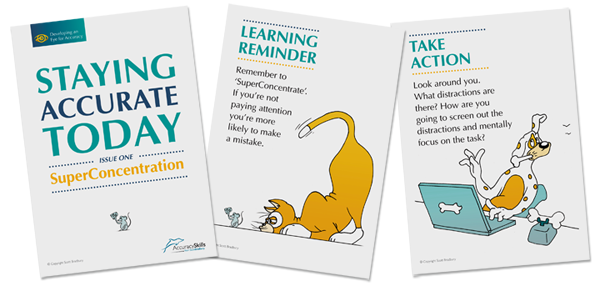 Staying Accurate Today
Staying Accurate Today is a series of twelve illustrated reminder messages designed to reinforce the key learning messages from Developing an Eye for Accuracy. Each message contains a Reminder and an Action Point to encourage the practical application of a specific accuracy technique. You send them out each month for a year following participation in the training programme.
Post-training assessments and results
Following the pre- and post-course assessments used in the programme, there are three optional further assessments for you to administer with your delegates. These enable us to monitor accuracy performance in the months following participation in Developing an Eye for Accuracy. For a total fee of just £150 + VAT, we print and send these assessments to you to use at the appropriate time: one month, three months and six months after the training. By tracking individual and group scores we can review accuracy performance for up to half a year after the initial training. Where individuals achieve three sequential 'perfect papers' (no errors) we produce a special 'Zero Club' certificate which we encourage you to present publicly to celebrate accuracy.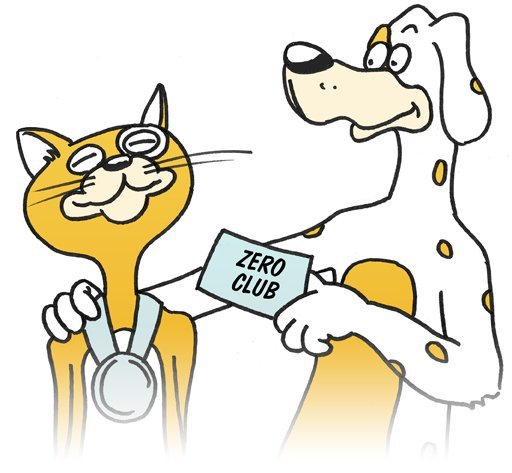 Calculating the return on investment
There are two elements to calculating the return on the investment:
The time saved from making fewer errors (translated into cost savings using the average hourly pay or salary of the delegates)
The money saved from making fewer errors - reduced compensation payments or provision of free services/products, fewer sanctions from compliance failures, fewer write-offs etc. Not losing future business from existing customers is also another area of gain.
Using the results from your pre- and post-course assessments and the average salary of the delegates, we calculate an indication of the savings which are possible through productivity gains. Typically, this runs into tens of thousands of pounds. We use your actual results so the specific amount will vary depending on the group's pre- and post-course error rate and the reduction in errors achieved during the course and the months afterwards.
Seasonally themed fun tests
Each month we devise and share a fun accuracy test which is designed to keep accuracy front of mind in a light-hearted way. For example, our Valentine's test is always popular in February and we regularly publish new themed tests for you to use. They are available on free subscription.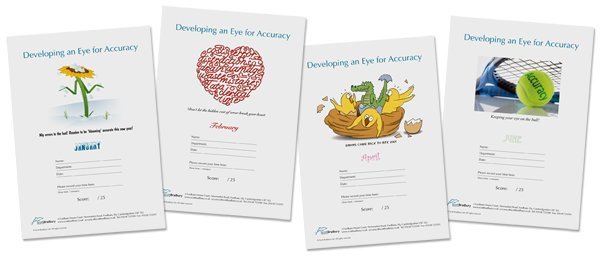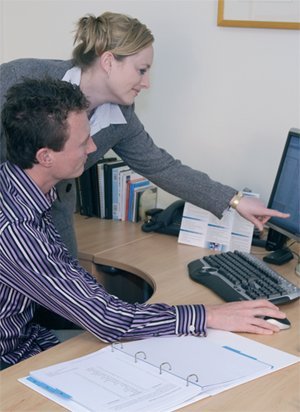 Involving line managers
To foster an accuracy culture you need to involve your line managers in championing the importance of getting it right first time, every time. That's why we recommend that your senior managers attend Developing an Eye for Accuracy, to lead by example and to demonstrate that even the most senior people make mistakes too!
Line managers can also support the programme by:
Discussing with their team members the commitments they made at the end of the course when they completed their Developing an Eye for Accuracy 'Contract'
Completing our Manager's Perspective Questionnaire, providing feedback to your training department about how the training has impacted accuracy performance in their team
Praising their people when they are accurate
Our one day Coaching for Accuracy workshop is designed for team leaders and managers who want to boost their team's accuracy performance by coaching the accuracy techniques back in the workplace.