Coaching for Accuracy is a one day practical workshop for team leaders and managers who want to boost their team's performance by sustaining and reinforcing the benefits of accuracy back in the workplace.
Delegates focus on how the messages from Developing an Eye for Accuracy relate specifically to the work of their teams and how to help their people apply the accuracy techniques.
Fostering a positive attitude of continuous improvement
Delegates practise how to coach the accuracy techniques in a range of scenarios to ensure that the accuracy improvements achieved in Developing an Eye for Accuracy are maintained and enhanced 'in the real world' back in the workplace. Delegates learn to address specific accuracy issues within the team and learn about the business benefits of accuracy and the impact mistakes have on team performance.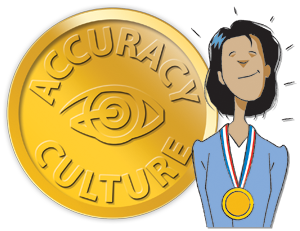 Building an internal accuracy culture
No-one likes having to spend time correcting mistakes. Praising people for being accurate is good for motivation and reinforces accurate working practices.
Who is it for?
Coaching for Accuracy is for team leaders and managers who have already attended the core Developing an Eye for Accuracy programme and are familiar with the accuracy techniques. Some revision of these techniques is included in the programme but prior knowledge is assumed. Previous experience of coaching is not necessary.
Practising accuracy back in the workplace
Through one-to-one coaching scenarios the delegates practise how to address specific types of error problems and how to ask coaching questions to help the other person think through for themselves which accuracy technique to use and how to take responsibility for getting it right next time.
Delegates explore how the accuracy techniques apply to the team's day-to-day work and receive additional short activities to use with their own people. Managers are given guidance on how to support members of their team who have attended Developing an Eye for Accuracy and how to quantify the savings and measure the performance gains achieved from improved accuracy.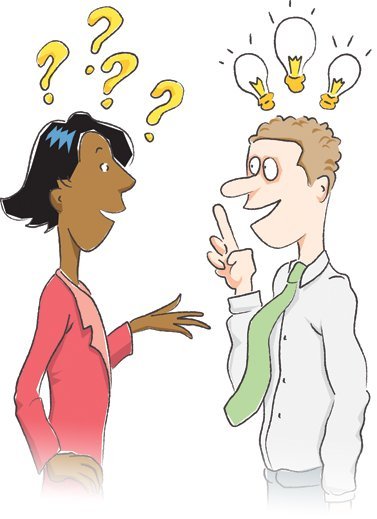 How will you coach for accuracy?
Coaching questions help an individual to understand why a mistake occurred and how to prevent similar mistakes happening in the future.
Delivered by our Accuracy Consultants
Coaching for Accuracy is delivered by an expert Scott Bradbury Accuracy Consultant to groups of up to twelve delegates.
Get in touch: +44 (0)1638 723590