Resources
Welcome to our Resources Library. Please make use of these free downloads. Here you'll find Course Overviews, with detailed information about our programmes, Ready-Made Information to help you promote your accuracy training internally, Tips Guides with ideas about how to sustain accuracy improvements and build an internal accuracy culture, plus fun Tools and Articles to share with your people to get them thinking about the importance of getting it right first time.
---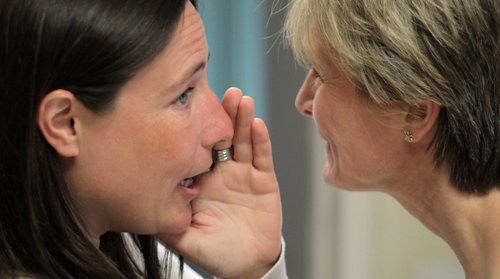 Here we share accuracy tips, the latest course results and the real-life accuracy 'bloomers' which come to our attention.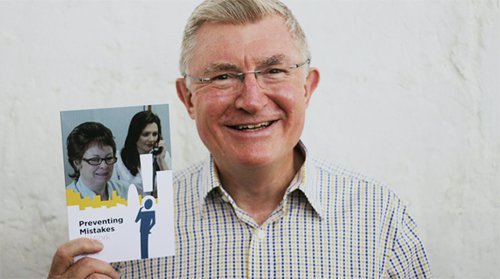 The Preventing Mistakes at Work book explores how to prevent human error. Download the first chapter for free.
---
Course overviews
These overviews give a brief description of the programme, including learning objectives, course structure, benefits and fees.
---
Ready-made information
Use this easy-to-digest information to promote your accuracy training to delegates and managers internally.
---
Tips guides
Ideas and tips for sustaining accuracy improvements and building an internal culture of accuracy after your Developing an Eye for Accuracy training.
---
Tools
Useful, fun tools for you to share with your people to get them thinking about the importance of getting it right first time.
---
ErgoBreaks
Human beings cannot concentrate on one thing for long periods of time. All of us will find our concentration wandering after a time - typically twenty minutes to half an hour. It is no use just trying to force yourself to concentrate. You have to do something positive to regain your concentration. One very effective way to do this is the ErgoBreak. The ErgoBreak, done well, resets your mind. It does this because it is structured. It makes you stop thinking about what you are trying to concentrate on, and makes you think about the steps involved in the exercise. The fact that you are focused on something else for a few minutes enables you to refocus for another twenty minutes or so on your main task. Just stopping and looking around does not do this. Much of the work we do is not good for us. Working at a computer all day can stress our skeletons and muscles and ErgoBreaks are important in maintaining health. These ErgoBreak guides suggest effective movements to implement right away. Try one now and build ErgoBreaks into your working routine.
---
Articles
Here are some short articles which explore why mistakes happen, what mistakes cost and simple, effective tips about how to reduce error in your workplace.
---
Case studies
Take a look at what other organisations have achieved with Developing an Eye for Accuracy. Read about how they implemented the training, their results and their experience of the course.