Greg Fradd
Greg has been delivering Developing an Eye for Accuracy since 2005 and he is also the lead consultant on the Coaching for Accuracy workshop, which he helped to write.
Greg has delivered dozens and dozens of accuracy courses and coaching workshops and he also visits our clients in a consultancy capacity to discuss their requirements for customised versions of our course materials. Greg's many years' experience of delivering accuracy-related training means he has a vast knowledge of his topic, covering a wide spectrum of sectors including financial services, property, legal, insurance, charity and pharmaceutical. His professional and friendly delivery style and his desire to optimise the benefits for each individual delegate always meets with approval.
"Greg was very knowledgeable and made everything relevant to my job."
Delegate attending one of Greg Fradd's courses delivered at Dignity Caring Funeral Services.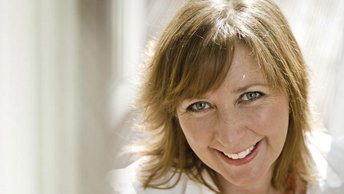 Julie Fraser
Julie first became familiar with Developing an Eye for Accuracy when she delivered the programme as an internal client trainer at Zurich Insurance in the Isle of Man.
In 2008 she became our official Isle of Man Accuracy Consultant, delivering the programme for clients on the island before taking the programme to her native Australia when she moved back there at the end of 2010.
Since then Julie has promoted and delivered Developing an Eye for Accuracy to clients all over Australia and has been part of the team responsible for overseeing the development of the Australian version of the course materials. A new Australian programme was launched in 2015.
"Julie made the course interesting and enjoyable."
Delegate attending one of Julie Fraser's courses delivered at The Reserve Bank of Australia.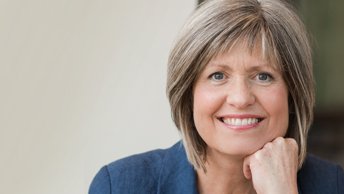 Karen Auld
Karen is our Scottish Accuracy Consultant. She has over fifteen years of experience in the training world and joined the team in November 2017.
Karen is popular with delegates on the Developing an Eye for Accuracy programme and has experience delivering the course across a range of clients including those from the local government, consulting and education sectors.
"The course [by Karen] was really informative and relevant to my work. I will be using what I have learnt on a day to day basis."
Delegate attending one of Karen Auld's courses delivered at Sevenoaks District Council.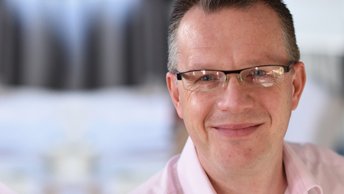 Chris Poots
Chris has over two decades of experience as a coach and mentor and joined the our team in November 2017.
Originally from Northern Ireland, Chris now lives in Lancashire. A believer in hard work and a positive outlook, Chris combines a busy professional work schedule with helping out in his local pub. Chris brings a healthy dose of 'real-life' experience to his training delivery, which means that participants readily relate to the course content. Chris has a background in the retail sector but his delivery of Developing an Eye for Accuracy extends to clients across a range of sectors including education, legal, and media.
Chris' enthusiastic, friendly and professional style means that his delegates thrive in a fun and engaging learning environment.
"Excellent course [by Chris] with amazing results."
Delegate attending one of Chris Poots' courses delivered at Anglia Ruskin University.
Malc Lewis
Malc is our Accuracy Consultant based in the Isle of Man. Malc first came across Developing in an Eye for Accuracy in 2008 when he was working at AXA Insurance in the Isle of Man. Between 2008-2014 he was responsible for the training delivery of the programme and he became a regular customer. Such is his belief in Developing an Eye for Accuracy that on retirement from AXA in 2015, Malc decided to apply to become one of our Accuracy Consultants. He is now responsible for the successful implementation of accuracy training across the island and has taken over the role of Accuracy Consultant for the Isle of Man, once held by Julie Fraser.
"Very well presented [by Malc] and easy to understand."
Delegate attending one of Malc Lewis's courses delivered at Nedbank Private Wealth.