The open workshop for individuals to improve personal effectiveness.
One-day Accuracy Skills is practical, great fun and gives you the confidence to get things right first time.
Learn how to improve your attention to detail, how to guard against stress as a cause of error, how to check documents effectively, and how not to forget to do things.
Next date: 14 September 2022, live virtual classroom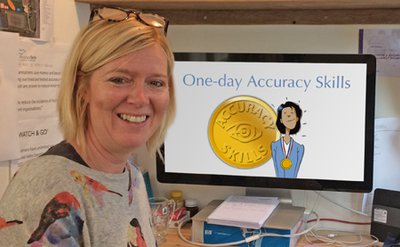 Less stress. More confidence
Do you find yourself slowed down by mistakes? Even when you've checked your work, are mistakes still there?
You're not alone! It is natural to make mistakes. But it needn't be inevitable.
Developing your concentration, checking skills, and attention to detail means that you work accurately and get more done in your busy schedule. You'll feel less stressed and more confident about your work.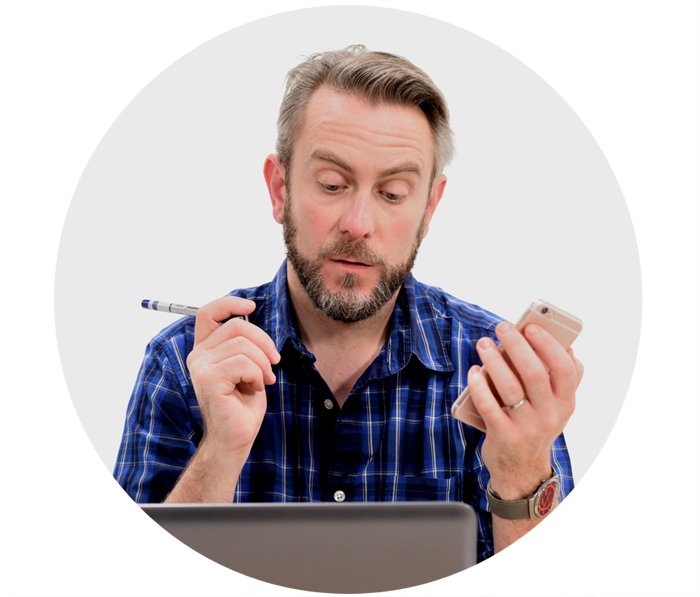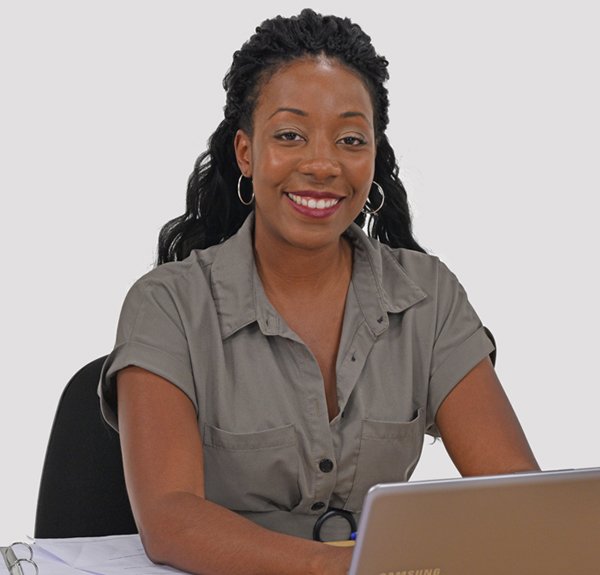 Greater productivity
Fewer mistakes mean getting more done in the time available. Mistakes waste valuable time and correcting errors often involves several people.
Taking remedial action to put things right takes up even more time. Getting things right first time, every time, has a big impact on productivity.
You'll explore how much mistakes are costing you and how to work more efficiently.
Personal effectiveness
It's difficult to concentrate when you are constantly under pressure, feel distracted and have to deal with interruptions.
When you feel stressed your brain doesn't work effectively and you can't think logically. It's easy to make mistakes, or to forget to do things.
Learning how to 'super-concentrate' and manage stress and distractions means you work more accurately.
Accurate data handling
We know why people make transposition errors, omit data and read information incorrectly. The physical structure of the human eye and the way our brains perceive information can trick us into making mistakes.
We've developed proven, practical techniques that are easy to apply to all types of numerical data as well as information containing names and addresses.
You'll learn valuable data handling techniques.
Checking documents
Learn how to approach your checking with the optimum mindset and how to check effectively to find the mistakes.
Just reading through a document or email to check it isn't enough. You need to apply a structured checking process to ensure all the vital elements of your message are correct.
You'll learn how to create effective checklists too, and how to spot the flaws in the ones you're currently using.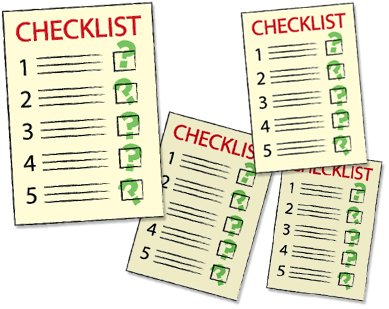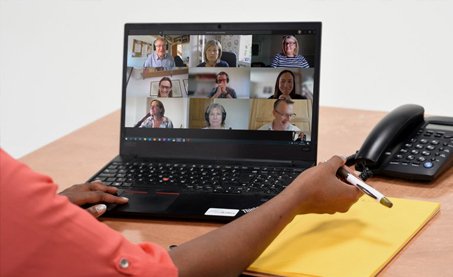 How it works
1. One-day Accuracy Skills is facilitated live online by an experienced, knowledgeable Trainer who is here to support you every step of the way
2. You'll be joined by like-minded participants, who also want to improve their productivity and work more effectively
3. After the workshop, you have access to our supportive interactive resources to keep accuracy front of mind even when you're back at work.


Recent reviews
"The overall course was extremely insightful, I have come away understanding why mistakes are made and how to prevent these mistakes"
Review by Anna C

"Really good one day course which gives clear actionable ways to improve your accuracy"
Review by Aaron B

"A great course that has provided lots of help and ideas towards becoming more accurate in my job"
Review by Lisa V

How to book
Join us at the next One-day Accuracy Skills workshop, the perfect introduction to accuracy skills

Date: 14 September 2022
Time: 9am - 4:30pm (GMT)
Location: Online. Attend from anywhere, globally
Cost: £395 + VAT

Greg Fradd