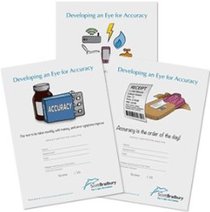 Want to test your people's accuracy?
We devise and share fun new accuracy tests every month. Just fill in the form and click submit to subscribe to these tests, free of charge.
Please note Subscribing to our tests requires you to supply us with an email address that uses a corporate domain name. We cannot respond to Gmail, Hotmail, Yahoo or similar personal addresses. Thank you.