The success of a training session depends in large part on the delivery – the expertise, personality, and facilitation skills of the trainer. But what about the participant? The preparation, contribution and reflection of the learner is vital.
2-minute read
In the Sound Advice podcast, 'How to Get the Most out of a Learning Experience', training consultant Greg Fradd reminds us that participants have a big part to play in the successful outcome of a training session.
"Learning is a proactive, not a passive activity," Fradd comments. "My role is to set participants at ease and to create an environment in which everyone is happy to learn and is encouraged to engage."
Successful training participation starts before you even enter the classroom. Be clear about why you are attending, what you want to gain from the experience, and ultimately how the time spent is going to help you personally in the future. Have a discussion with your manager beforehand, so that together you can determine the key learning objectives and think about how the content of the course fits within your personal development plan.
The practicalities of attendance are obvious – the where? when? what do I need? But it's how you approach the session that is key. Be open-minded and fully involved. Ask questions, challenge the trainer (in a polite way!), and employ your active listening skills. Use the break-times to chat to other participants rather than check your emails, seize it as an opportunity for 'networking' with like-minded people.
Once the training session has ended take time out to reflect on your learning experience. Think back to those original objectives that you set yourself, ask yourself how you will do things differently? Don't expect things to change immediately, it takes time and practice for new skills to embed and be familiar. Talking to colleagues about your experience is a useful way to process all the information you have learned. You will find you will recall the key learning points and you never know you might teach them something too!
To learn more about 'Sound Advice', the podcast series from Scott Bradbury click here.
To learn more about our accuracy training workshops click here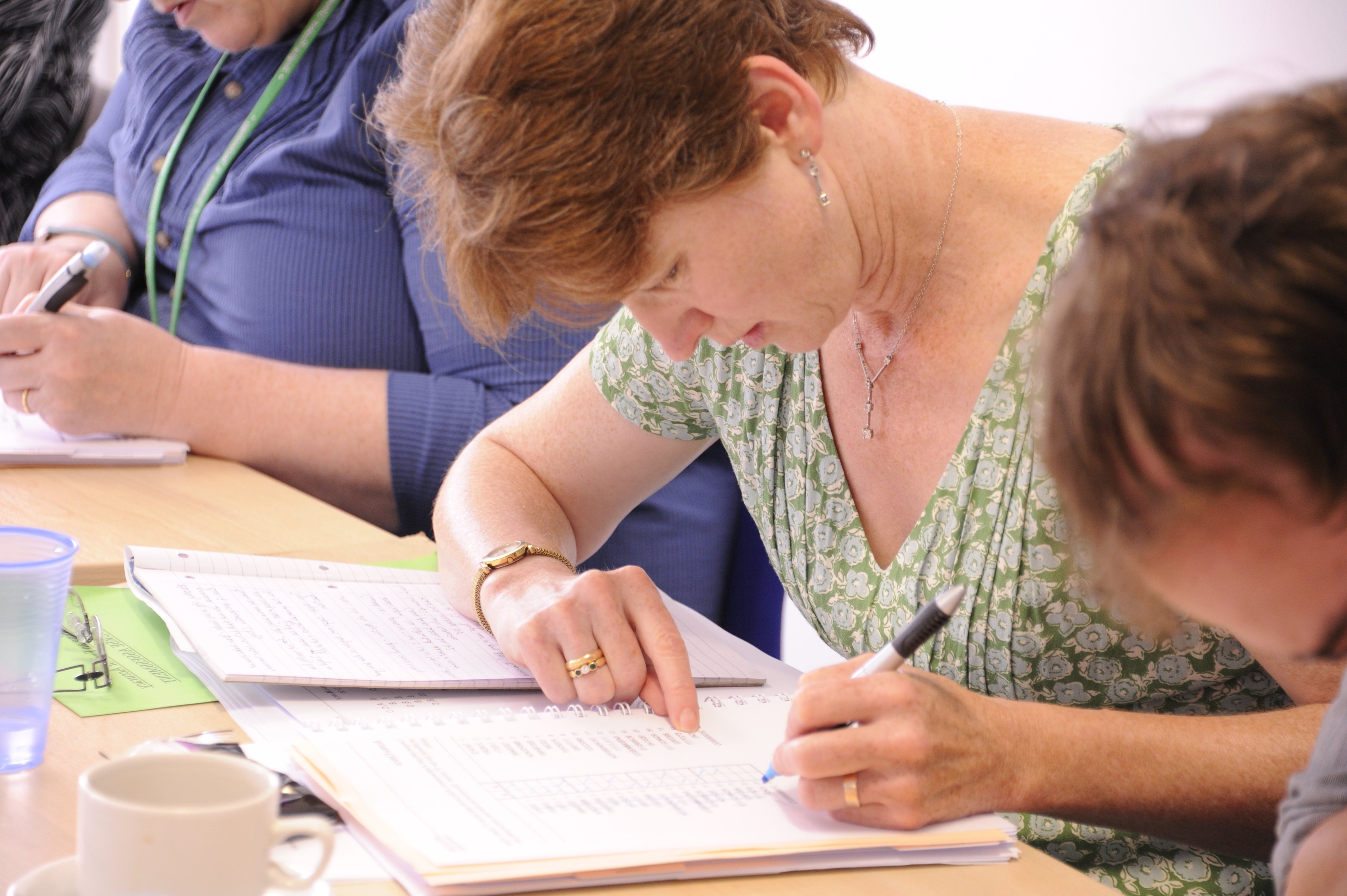 ---
Share to: LinkedIn Twitter Facebook
---
Accuracy Asides is the name of our accuracy blog
You get to hear about our latest accuracy course results, the real-life 'bloomers' which come to our attention and all the latest news and juicy gossip about errors! We share accuracy tips and advice too.
Other Recent Posts
Our blog this month celebrates the 'win-win' of engaging part-time workers in our organisations.
---
The last two years have been a time of change for everyone. As Scott Bradbury goes virtual and becomes greener, MD Catherine de Salvo explores the positive benefits of rethinking the way ahead in 2022.
---
In this month's blog we discuss strategies for overcoming the too-busy mindset.
Let's all focus on being productive instead of being busy.
---
Practical positive thinking is about taking a step back and asking yourself what you can do, and what is possible. And it isn't half energising! In this short article, Scott Bradbury Managing Director Catherine de Salvo applies some practical positive thinking to typical situations in Learning & Development.
---
To mark Scott Bradbury's 18th birthday this month, Managing Director Catherine de Salvo shares the origins of the company's name and eighteen key ideas for learning and development in 2021. Do you agree with her?