Most people think that to be more accurate, they need more time.  But that is not true.
Tests show that if you allow people plenty of time to complete a task, their brains have spare capacity to wander off and think about other things. That means they aren't focused on the task, which can lead to errors.
The key is to work fast enough so that the brain is entirely focused on the task - what we call 'SuperConcentrating'. There is an optimum speed for accuracy and we demonstrate this by exposing people to data for a measured period of time. People are surprised by their own ability to capture data both accurately and quickly, at a speed they would never have believed possible.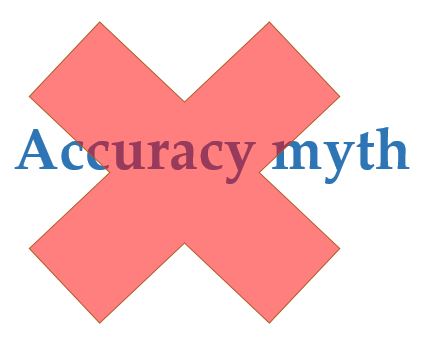 ---
Share to: LinkedIn Twitter Facebook
---
Accuracy Asides is the name of our accuracy blog
You get to hear about our latest accuracy course results, the real-life 'bloomers' which come to our attention and all the latest news and juicy gossip about errors! We share accuracy tips and advice too.
Other Recent Posts
Practical positive thinking is about taking a step back and asking yourself what you can do, and what is possible. And it isn't half energising! In this short article, Scott Bradbury Managing Director Catherine de Salvo applies some practical positive thinking to typical situations in Learning & Development.
---
The success of a training session depends in large part on the delivery – the expertise, personality, and facilitation skills of the trainer. But what about the participant? The preparation, contribution and reflection of the learner is vital.
---
To mark Scott Bradbury's 18th birthday this month, Managing Director Catherine de Salvo shares the origins of the company's name and eighteen key ideas for learning and development in 2021. Do you agree with her?
---
Now that our children are being allowed back to school and there is a gradual shift, for some, back to the office, what have we learned from the whole home schooling/working experience?
---
There's one area of data protection training which is typically overlooked and yet is central to legal and correct data processing. As we mark National Data Protection Day this week, we explore what it is and how to get it right.