Today I attended Scott Bradbury's flagship programme Developing an Eye for Accuracy. The other participants were from Avnet, an information services and technology company who design, supply and deliver stock to contract manufacturers around the world. I learnt a great deal from trainer, Greg Fradd, who taught me genuinely useful techniques for transferring information in my own work. If you'd like to find out how I got on, keep reading!
As you know, Scott Bradbury are experts in accuracy skills training. Having worked for the company for two months, I was already aware of some of the valuable techniques participants learn to reduce errors caused by the inaccurate transfer of data. The mistakes being made by my fellow participants were caused by missing out a decimal point, muddling addresses, or misspelling names, to give a few examples. But the programme's approach went beyond this. Greg's messages about accuracy made people feel valued and positive about their work.
If a company boosts human skills with productivity and efficiency training, the organisation then benefits from a mirrored growth in performance and prosperity. At the recent Winter Olympics opening ceremony in Pyeongchang, dancers perfected the Yin and Yang sign in the South Korean flag colours. Their routine elegantly demonstrated how two seemingly opposing forces are interconnected and interdependent. Much like the operation of a business, its overarching success at a senior level relies on the contentment and efficiency of its grassroots workforce. Feeling valued at all levels is a powerful and motivational tool, and with this greater sense of value comes a greater willingness to achieve.
Developing an Eye for Accuracy makes it clear that as hard as we might try, humans will never achieve a 100% accuracy rate. It is impossible. What is possible is to train the human brain to process information properly. The course gave me a positive and effective mindset, and before I knew it, I found myself engrossed in learning techniques that I will carry throughout life.
I deeply valued the simple lesson of taking ergo breaks, which is an area the course covers. Having recently graduated from a university lifestyle where it was essential to be seen constantly studying and achieving, I valued Greg's teaching that we must all take regular breaks to reset the brain and rest the eyes. My work requires me to focus on a bright computer screen, and juggle answering emails, creating content, and adapting my thought-processes to keep up in a fast-paced, technologically advanced environment. It was refreshing to spend time away from a glaring screen to focus my undivided attention on the importance of getting things right first time, every time, whilst enjoying being put through my paces in an encouraging and supportive environment.
By the end of the day, I was happy to see we were all enthused, involved, interested and had found the training genuinely fun and motivating. We came away feeling inspired and determined to be better workers; more astute, more efficient, and happier knowing we were working in an environment that valued our skill set.
Thank you to Avnet for encouraging me to join in with their training and for making me feel so welcome. Together we had great fun learning new ways to be more productive at work. It all starts with developing a positive mindset to fill with practical accuracy skills. I am greatly looking forward to attending other customer course deliveries and meeting new participants in Developing an Eye for Accuracy.
By Alice Hubbard
Developing an Eye for Accuracy enables participants to work accurately and efficiently, and is proven to reduce errors by 60% and increase processing speeds by 7%. If you would like to find out more, please click here. You'll be able to download an overview and information pack, request an in-house demo, or book. Call us on 01638 723590 or email accuracy@scottbradbury.co.uk.
Don't forget to Connect with us on LinkedIn, Follow @AccuracySkills on Twitter, and Subscribe to our YouTube channel for our latest updates.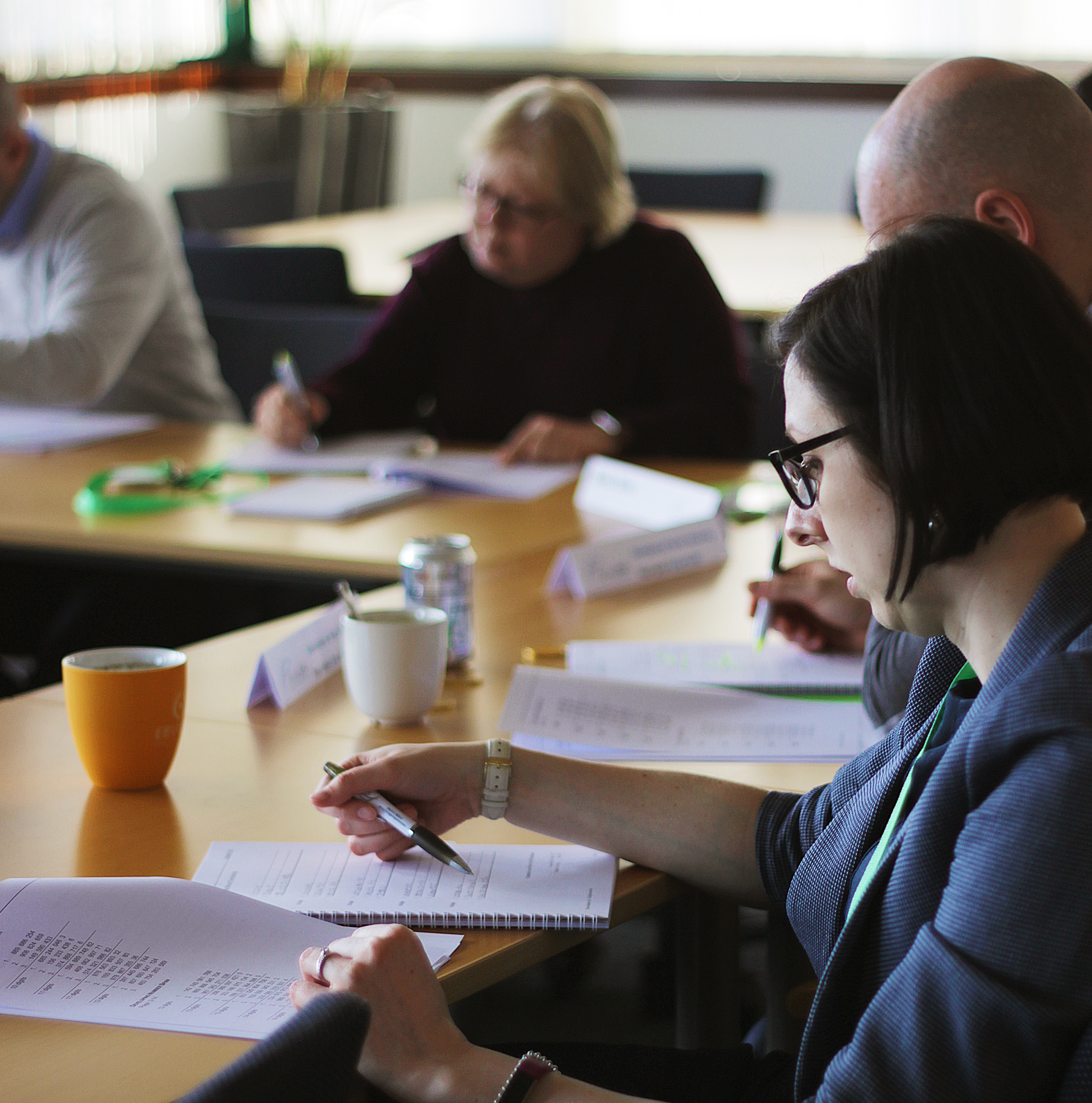 ---
Share to: LinkedIn Twitter Facebook
---
Accuracy Asides is the name of our accuracy blog
You get to hear about our latest accuracy course results, the real-life 'bloomers' which come to our attention and all the latest news and juicy gossip about errors! We share accuracy tips and advice too.
Other Recent Posts
Practical positive thinking is about taking a step back and asking yourself what you can do, and what is possible. And it isn't half energising! In this short article, Scott Bradbury Managing Director Catherine de Salvo applies some practical positive thinking to typical situations in Learning & Development.
---
The success of a training session depends in large part on the delivery – the expertise, personality, and facilitation skills of the trainer. But what about the participant? The preparation, contribution and reflection of the learner is vital.
---
To mark Scott Bradbury's 18th birthday this month, Managing Director Catherine de Salvo shares the origins of the company's name and eighteen key ideas for learning and development in 2021. Do you agree with her?
---
Now that our children are being allowed back to school and there is a gradual shift, for some, back to the office, what have we learned from the whole home schooling/working experience?
---
There's one area of data protection training which is typically overlooked and yet is central to legal and correct data processing. As we mark National Data Protection Day this week, we explore what it is and how to get it right.