Today I attended Scott Bradbury's flagship programme Developing an Eye for Accuracy. The other participants were from Avnet, an information services and technology company who design, supply and deliver stock to contract manufacturers around the world. I learnt a great deal from trainer, Greg Fradd, who taught me genuinely useful techniques for transferring information in my own work. If you'd like to find out how I got on, keep reading!
As you know, Scott Bradbury are experts in accuracy skills training. Having worked for the company for two months, I was already aware of some of the valuable techniques participants learn to reduce errors caused by the inaccurate transfer of data. The mistakes being made by my fellow participants were caused by missing out a decimal point, muddling addresses, or misspelling names, to give a few examples. But the programme's approach went beyond this. Greg's messages about accuracy made people feel valued and positive about their work.
If a company boosts human skills with productivity and efficiency training, the organisation then benefits from a mirrored growth in performance and prosperity. At the recent Winter Olympics opening ceremony in Pyeongchang, dancers perfected the Yin and Yang sign in the South Korean flag colours. Their routine elegantly demonstrated how two seemingly opposing forces are interconnected and interdependent. Much like the operation of a business, its overarching success at a senior level relies on the contentment and efficiency of its grassroots workforce. Feeling valued at all levels is a powerful and motivational tool, and with this greater sense of value comes a greater willingness to achieve.
Developing an Eye for Accuracy makes it clear that as hard as we might try, humans will never achieve a 100% accuracy rate. It is impossible. What is possible is to train the human brain to process information properly. The course gave me a positive and effective mindset, and before I knew it, I found myself engrossed in learning techniques that I will carry throughout life.
I deeply valued the simple lesson of taking ergo breaks, which is an area the course covers. Having recently graduated from a university lifestyle where it was essential to be seen constantly studying and achieving, I valued Greg's teaching that we must all take regular breaks to reset the brain and rest the eyes. My work requires me to focus on a bright computer screen, and juggle answering emails, creating content, and adapting my thought-processes to keep up in a fast-paced, technologically advanced environment. It was refreshing to spend time away from a glaring screen to focus my undivided attention on the importance of getting things right first time, every time, whilst enjoying being put through my paces in an encouraging and supportive environment.
By the end of the day, I was happy to see we were all enthused, involved, interested and had found the training genuinely fun and motivating. We came away feeling inspired and determined to be better workers; more astute, more efficient, and happier knowing we were working in an environment that valued our skill set.
Thank you to Avnet for encouraging me to join in with their training and for making me feel so welcome. Together we had great fun learning new ways to be more productive at work. It all starts with developing a positive mindset to fill with practical accuracy skills. I am greatly looking forward to attending other customer course deliveries and meeting new participants in Developing an Eye for Accuracy.
By Alice Hubbard
Developing an Eye for Accuracy enables participants to work accurately and efficiently, and is proven to reduce errors by 60% and increase processing speeds by 7%. If you would like to find out more, please click here. You'll be able to download an overview and information pack, request an in-house demo, or book. Call us on 01638 723590 or email accuracy@scottbradbury.co.uk.
Don't forget to Connect with us on LinkedIn, Follow @AccuracySkills on Twitter, and Subscribe to our YouTube channel for our latest updates.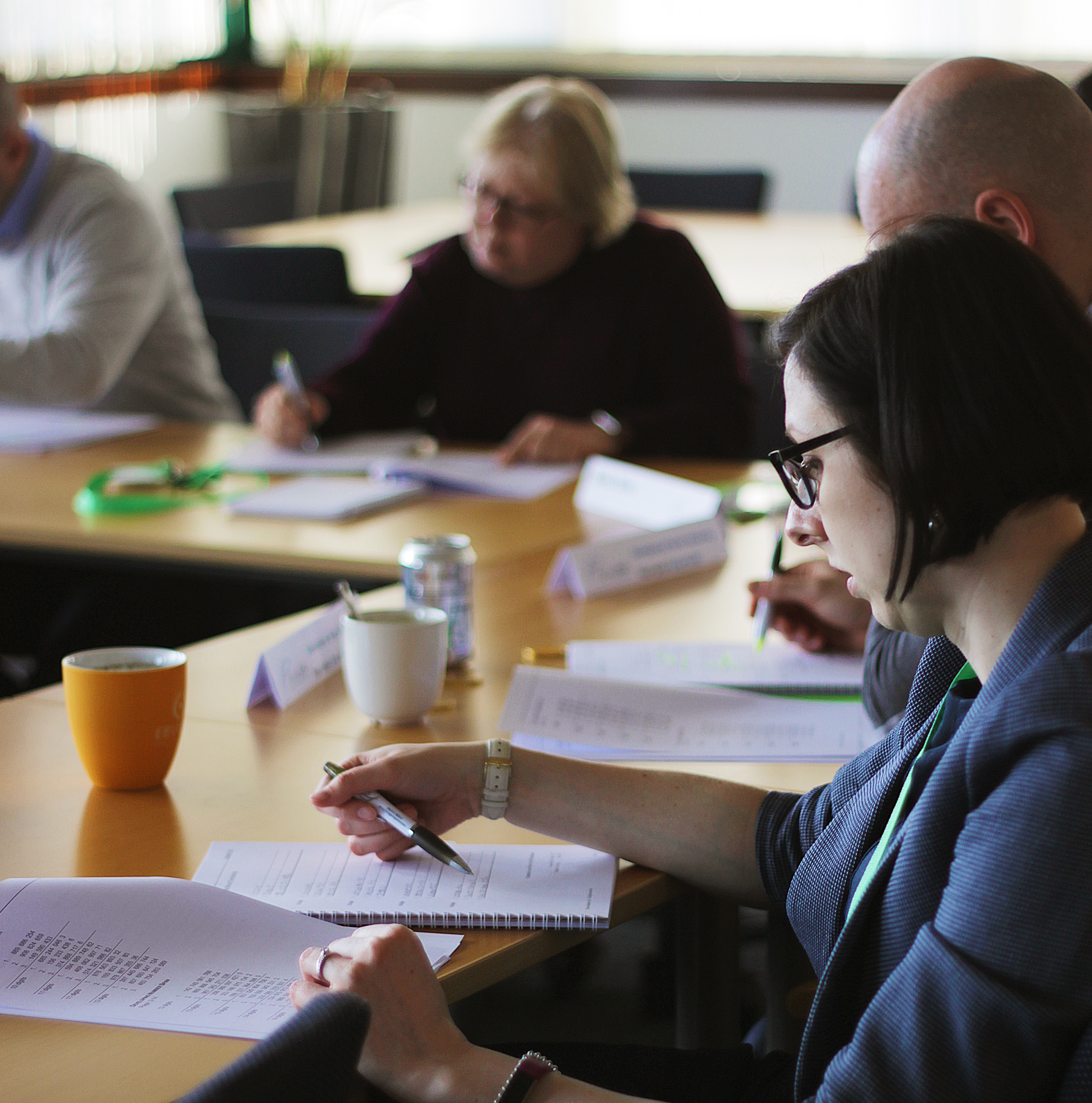 ---
Accuracy Asides is the name of our accuracy blog
You get to hear about our latest accuracy course results, the real-life 'bloomers' which come to our attention and all the latest news and juicy gossip about errors! We share accuracy tips and advice too.
Other Recent Posts
Even the best of us can improve what we're doing and how we're doing it. Small incremental improvements to our ways of working, lead to big benefits over time. Start by conducting an audit of your regular tasks. Take a good hard look at the things you do and ask yourself if there are any improvements you can make to the way you do them. Identify small changes which, if consistently applied, will deliver significant productivity gains and improved results. It's easy for things to slide if you don't do this. Whilst a one per cent improvement delivers big benefits over weeks and months, a one per cent decline ends with catastrophic results!
---
How often do you feel stressed at work? Every day? Once a week? Maybe if you're lucky just once in a blue moon? At one time or another you will have felt stressed at work. It might be because you're late for a meeting or you're feeling unwell. Or it might be because of the most common reason: the belief that you have too much to do.
---
'Lessons will be learned' is an often-repeated phrase trotted out by government ministers and heads of organisations when things have gone dreadfully wrong. In this short article we explore the importance of action rather than words in developing a genuinely blame-free working environment, where people are open about making, correcting and sharing the learning from their mistakes.
---
Have you ever felt sluggish returning to work after a break? This was me on my first Monday morning back after two and a half weeks off. Sitting at my desk, feeling strange to be in smart trousers and a shirt again, I found it very difficult to focus and kick my brain into gear. In the following days, I found myself getting overwhelmed by my workload, I tried to multi-task (and failed) and wasn't handling interruptions or distractions effectively. I started to omit important details, I forgot to do things, and often I quickly lost focus. Whether you've just returned from a holiday, maternity leave or sick leave, we can all struggle adjusting. But by adopting an 'accuracy mindset' and being 'present-minded', you can prevent errors from causing problems and stay stress-free at work.
---
Emails are an essential part of our day-to-day work and it's important we avoid making mistakes to communicate effectively. But there are many ways emails can go wrong and cause unexpected problems and frustration. Have you ever sent a message and suddenly realised you've addressed it to the wrong person, or you've forgotten to attach some essential files? I've made both these mistakes, and more, with my own emails, but over time have trained myself how to stop making the same errors. To avoid spending time doing re-work and be more productive, here are three simple, useful tips you can use when sending your next message.