Distractions and interruptions are an inevitable part of your working day. Humans are designed to be easily distractible, yet we expect ourselves to do work that requires complete focus. Your attention is drawn away from a task when the phone rings, or when your colleague offers a cup of tea, or when your manager asks a question. Interruptions like these might be small, but they disturb your train of thought, and have a big impact on your personal effectiveness. Let's talk about three steps you can take to minimise distractions and get the job done.
1. Take control
Your biggest distractions at work will happen on-screen. Do you sometimes feel like your inbox is spiralling out of control? Do you have too many things to focus on at once? If you have a deadline approaching, you can minimise disruptions from technology. If your phone buzzes every five minutes, activate "do not disturb" mode. Or if email alerts flash onto your screen, turn off the reminders until the task is done. If you start to feel overwhelmed by incoming emails, and if this is suitable for your job role, use an "out of office" message to tell contacts you'll be checking your messages from 3pm. Setting aside time at the end of the day will help you focus. Remember, email and social media platforms are designed to keep us as active users, but they don't help us to concentrate. Change your notification settings so you stay in control.
2. Managing colleagues
It's a little harder to prevent colleagues from distracting you. But there are ways you can minimise certain problems which might arise. If a colleague asks you a question, it's not rude to finish what you were writing, saying, or doing before they interrupted. Complete your sentence and mark the place where you ended, so when you return you haven't forgotten. Having to re-do work because you accidentally skimmed over something is a real pain - and it's something you can avoid.
3. Allow for some distraction
Some distractions are beneficial for your overall daily productivity. Taking regular breaks will allow your brain to become occupied with unconscious thought. If you allow it to rest you'll feel refreshed, and when you return to a task you can then better emotionally engage. It's important to schedule time in the day to allow your thoughts to wander. Now it's Spring time, why not step away from your screen and go for a walk outside? You'll minimise that feeling of being overwhelmed, stressed or fatigued, and your attention to detail will improve.
Go back to your work and implement these three steps. Turn off screen distractions, work around interrupting colleagues, and allow yourself time to refresh. It's simple things like this that will have a big impact on your mental health at work.
Alice Hubbard
If you want to improve your personal effectiveness, our One-day Accuracy Skills open workshop is perfect for you. You'll learn how to manage distractions, improve your concentration skills, handle information accurately, and manage causes of stress and error. If you want to get things right first time, every time, reserve your place now.
Call 01638 723590
Email us: accuracy@scottbradbury.co.uk
Explore more of our website: www.accuracyprogramme.co.uk
Are you following our YouTube channel and Twitter to receive the latest updates and useful accuracy tips?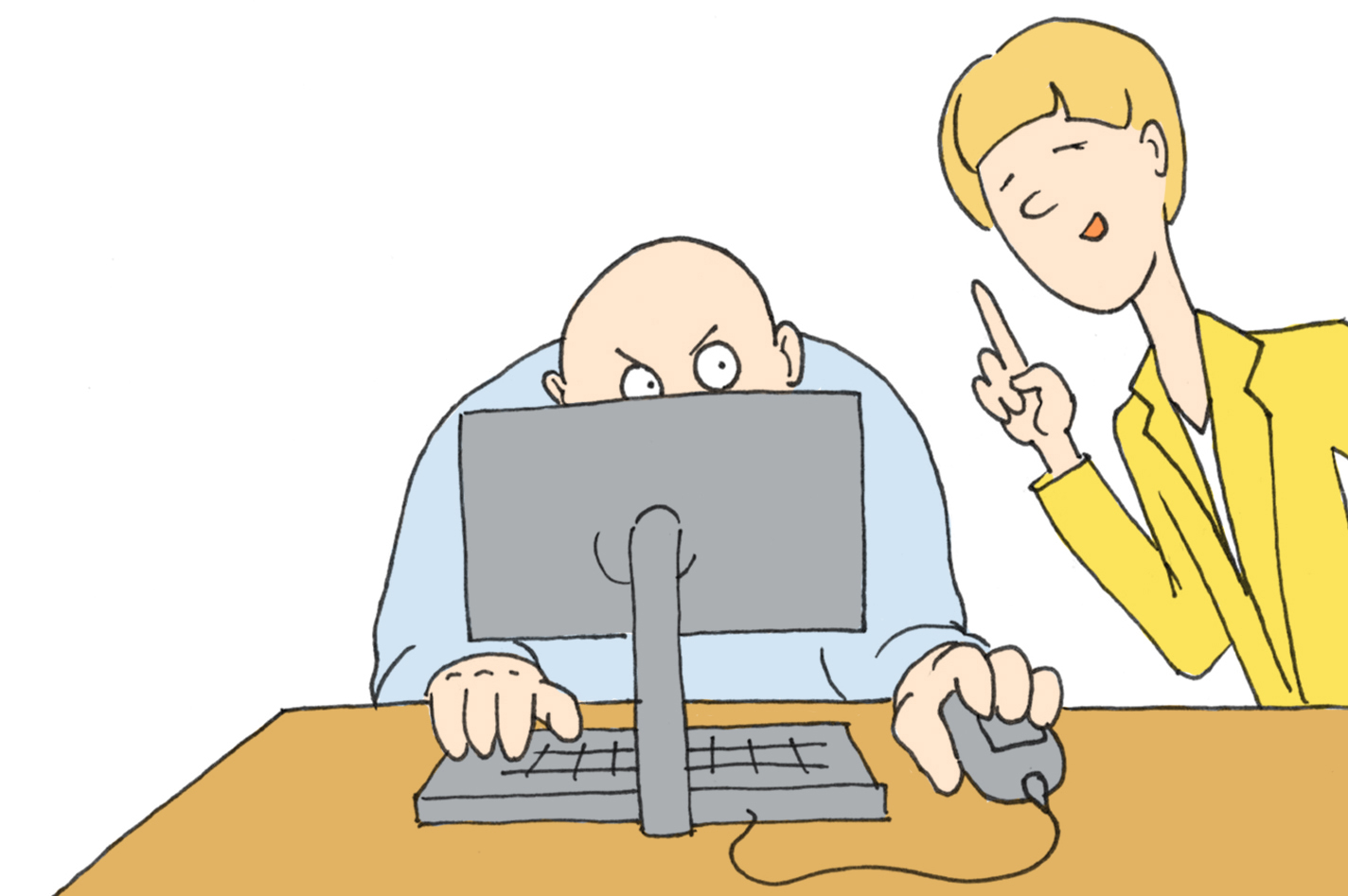 ---
Share to: LinkedIn Twitter Facebook
---
Accuracy Asides is the name of our accuracy blog
You get to hear about our latest accuracy course results, the real-life 'bloomers' which come to our attention and all the latest news and juicy gossip about errors! We share accuracy tips and advice too.
Other Recent Posts
Practical positive thinking is about taking a step back and asking yourself what you can do, and what is possible. And it isn't half energising! In this short article, Scott Bradbury Managing Director Catherine de Salvo applies some practical positive thinking to typical situations in Learning & Development.
---
The success of a training session depends in large part on the delivery – the expertise, personality, and facilitation skills of the trainer. But what about the participant? The preparation, contribution and reflection of the learner is vital.
---
To mark Scott Bradbury's 18th birthday this month, Managing Director Catherine de Salvo shares the origins of the company's name and eighteen key ideas for learning and development in 2021. Do you agree with her?
---
Now that our children are being allowed back to school and there is a gradual shift, for some, back to the office, what have we learned from the whole home schooling/working experience?
---
There's one area of data protection training which is typically overlooked and yet is central to legal and correct data processing. As we mark National Data Protection Day this week, we explore what it is and how to get it right.