Distractions and interruptions are an inevitable part of your working day. Humans are designed to be easily distractible, yet we expect ourselves to do work that requires complete focus. Your attention is drawn away from a task when the phone rings, or when your colleague offers a cup of tea, or when your manager asks a question. Interruptions like these might be small, but they disturb your train of thought, and have a big impact on your personal effectiveness. Let's talk about three steps you can take to minimise distractions and get the job done.
1. Take control
Your biggest distractions at work will happen on-screen. Do you sometimes feel like your inbox is spiralling out of control? Do you have too many things to focus on at once? If you have a deadline approaching, you can minimise disruptions from technology. If your phone buzzes every five minutes, activate "do not disturb" mode. Or if email alerts flash onto your screen, turn off the reminders until the task is done. If you start to feel overwhelmed by incoming emails, and if this is suitable for your job role, use an "out of office" message to tell contacts you'll be checking your messages from 3pm. Setting aside time at the end of the day will help you focus. Remember, email and social media platforms are designed to keep us as active users, but they don't help us to concentrate. Change your notification settings so you stay in control.
2. Managing colleagues
It's a little harder to prevent colleagues from distracting you. But there are ways you can minimise certain problems which might arise. If a colleague asks you a question, it's not rude to finish what you were writing, saying, or doing before they interrupted. Complete your sentence and mark the place where you ended, so when you return you haven't forgotten. Having to re-do work because you accidentally skimmed over something is a real pain - and it's something you can avoid.
3. Allow for some distraction
Some distractions are beneficial for your overall daily productivity. Taking regular breaks will allow your brain to become occupied with unconscious thought. If you allow it to rest you'll feel refreshed, and when you return to a task you can then better emotionally engage. It's important to schedule time in the day to allow your thoughts to wander. Now it's Spring time, why not step away from your screen and go for a walk outside? You'll minimise that feeling of being overwhelmed, stressed or fatigued, and your attention to detail will improve.
Go back to your work and implement these three steps. Turn off screen distractions, work around interrupting colleagues, and allow yourself time to refresh. It's simple things like this that will have a big impact on your mental health at work.
Alice Hubbard
If you want to improve your personal effectiveness, our One-day Accuracy Skills open workshop is perfect for you. You'll learn how to manage distractions, improve your concentration skills, handle information accurately, and manage causes of stress and error. If you want to get things right first time, every time, reserve your place now.
Call 01638 723590
Email us: accuracy@scottbradbury.co.uk
Explore more of our website: www.accuracyprogramme.co.uk
Are you following our YouTube channel and Twitter to receive the latest updates and useful accuracy tips?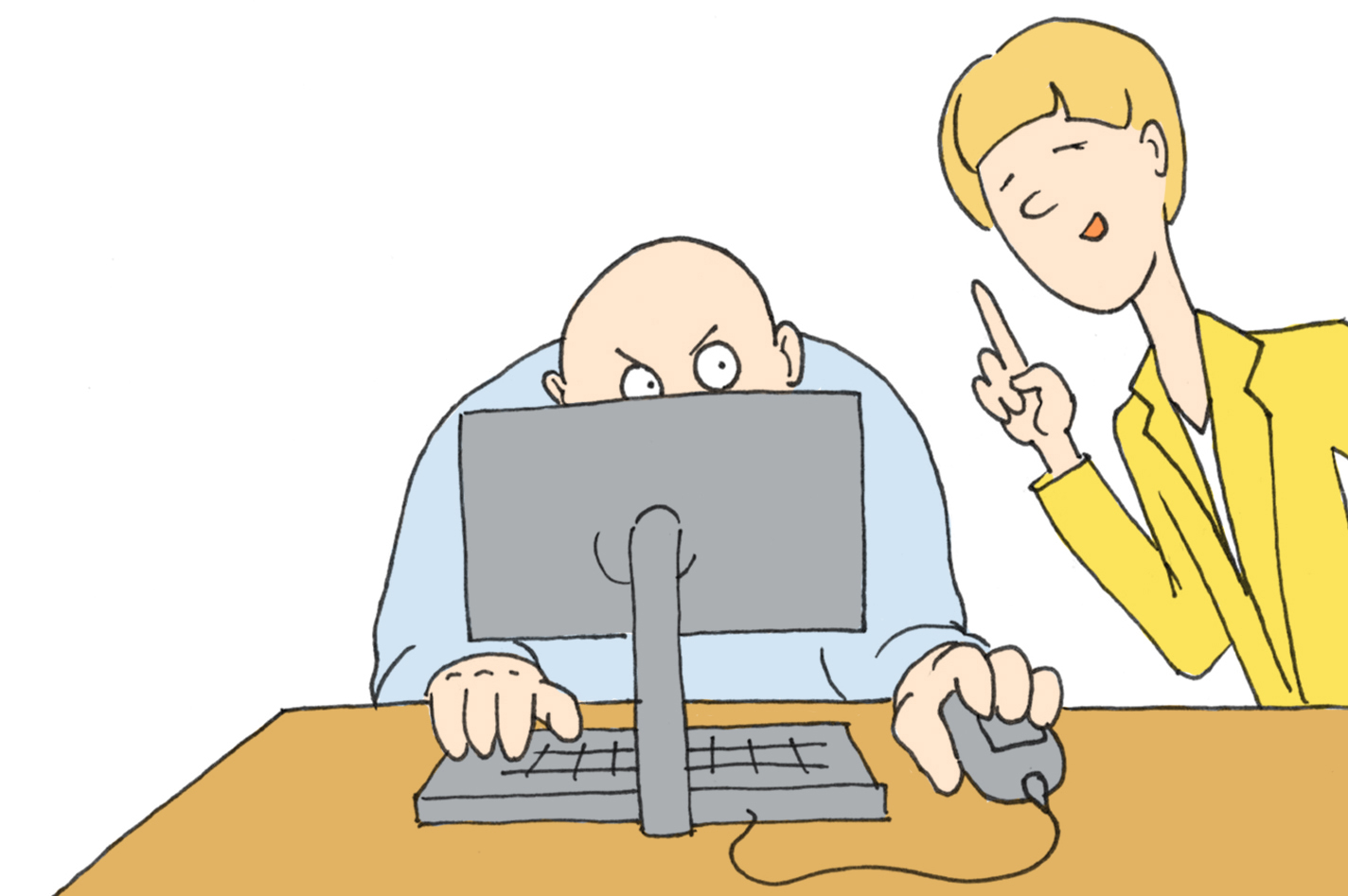 ---
Accuracy Asides is the name of our accuracy blog
You get to hear about our latest accuracy course results, the real-life 'bloomers' which come to our attention and all the latest news and juicy gossip about errors! We share accuracy tips and advice too.
Other Recent Posts
If you want to increase efficiency, boost productivity and save your organisation money, look no further than this short article. I share genuinely useful tips and ideas with you to help your people get it right first time, every time.
---
At Scott Bradbury we're fascinated by accuracy. And error. On my computer, I have a folder where I store examples of the mistakes I encounter as I go about my work. Each week, without fail, my email in-box is a little treasure trove of them. And I dutifully add them to my 'hoard'. In this month's featured short article, Catherine de Salvo explores tips for writing accurate and effective email messages.
---
Welcome to 2020! We have been looking ahead to what the new year might mean from a global perspective and thinking about our accuracy skills workshops and what might be in store for our participants this year… And we've found some similarities…
---
Imagine the scene: a group of people from different organisations, brought together to discuss ways of reducing data error. In the group are three or four payroll professionals. If you were one of them, what examples would you have of things that have gone wrong with your payroll? How about, continuing to pay someone long after they've left? Starting a new employee on the wrong salary? Paying part-time staff full-time rates? You undoubtedly have your own horror stories of things that have gone wrong, despite your clever payroll software, which promised to eliminate mistakes!
---
I'm ashamed to say the first thing I did this morning, and do every morning, is look at my mobile phone. Sound familiar? Research from this time last year by the UK's regulator, Ofcom, reported that 40% of people check their phone within five minutes of waking up. Something tells me this figure is unlikely to have changed.