As I write this, I am twenty-two and fresh out of university, beginning to dip my toes into the world of adult life and work. Today I attended my first ever event with Scott Bradbury. An opportunity to test run a series of activities taken from both of their programmes, Developing an Eye for Accuracy and Preventing Mistakes at Work.
After nearly two decades happily spent as a child, then teenager, and then a young adult in the British education system, I thought I had been taught everything there was to know about success and achievement. At school, I learnt how to read, write, calculate, and in my later years of study how to convincingly formulate an argument. But today I have been enlightened with something that both I and probably you too will never have been taught in a classroom.
The value of reading, checking, and transferring information accurately.
In those two decades, I was never taught the skill of exactly how to write and calculate with precision. I dread to think how many mistakes I used to make – typos in essays, missing decimal points on a maths mock, a vital ingredient overlooked in a Victoria sponge in home economics – all because it was never enforced or seemingly never important enough. Only until after a mistake had been made were we told off for the silly oversight. Not once was I taught the importance of checking and re-checking information to ensure whatever task I completed was as accurate as possible.
Today's tester session flagged up this importance. How many past mistakes could I have prevented, if I had applied the techniques I had learnt? More importantly however, how many mistakes am I going to prevent, when I apply the techniques I have learnt?
The session gave me invaluable insights into not only how we make mistakes, but also why. Human beings are not altogether suited to office work, simply because our natural instincts have been slow to evolve since our primitive ancestors roamed the earth.
We are highly distractible, we often forget things, our brains tend to fill in missing details, we are liable to stress, and as much as you might pride yourself on your multitasking skills, it really is impossible to do four things at once! Your brains can only fully focus on one task at a time. And that's ok! Contrary to what many might believe, these tasks will be completed to a better standard.
During the event, there were moments of almost comic realisation as it dawned upon myself and my fellow participants that we had been approaching certain tasks in the least productive way. A seemingly simple task set to us – transferring data from one column to another – was handled differently by everybody, and with different effects. I failed to finish in the allotted time, simply because I had rushed into a method which I realised half way through was not useful at all! And that is all a part of being human!
So, the first lesson I took away from today's session? The simple importance of accuracy. It is a skill which we you and I can learn and apply to our work, no matter the stage of life we find ourselves in!
The second? Well, to embrace the possibility of improving upon mistakes and preventing them from reoccurring. Rather than reprimanding those who make mistakes, like I was at school with that dreadful Victoria sponge, we were taught how to embrace and recognise where and why mistakes happen to ensure they don't again.
Alice Hubbard
Accuracy Skills Training
This is just a tiny flavour of the topics and concepts covered by the Taster Event, which pulled content from our two core programmes.
These two programmes deal with two distinctly different types of error:
Developing an Eye for Accuracy focuses on reducing data and information error (for example, transposition errors, spelling clients' names incorrectly, putting decimal points in the wrong place).
Preventing Mistakes at Work teaches how to avoid 'silly' mistakes or blunders, where the outcome of our actions is not what we intended. (For example, sending a document to the wrong person, or overlooking a task that needs to be completed for a process to be successful).
If you'd like to know more about what each programme offers, call us on 01638 723590, or visit our website www.accuracyprogramme.co.uk or email accuracy@scottbradbury.co.uk.
Subscribe to our monthly fun accuracy tests
Each month we publish a light-hearted accuracy test to focus people on the importance of 'getting it right, first time, every time'. To start the new year accurately, download the test for January and the 2018 test.
Subscribe to receive these tests each month by completing the request form.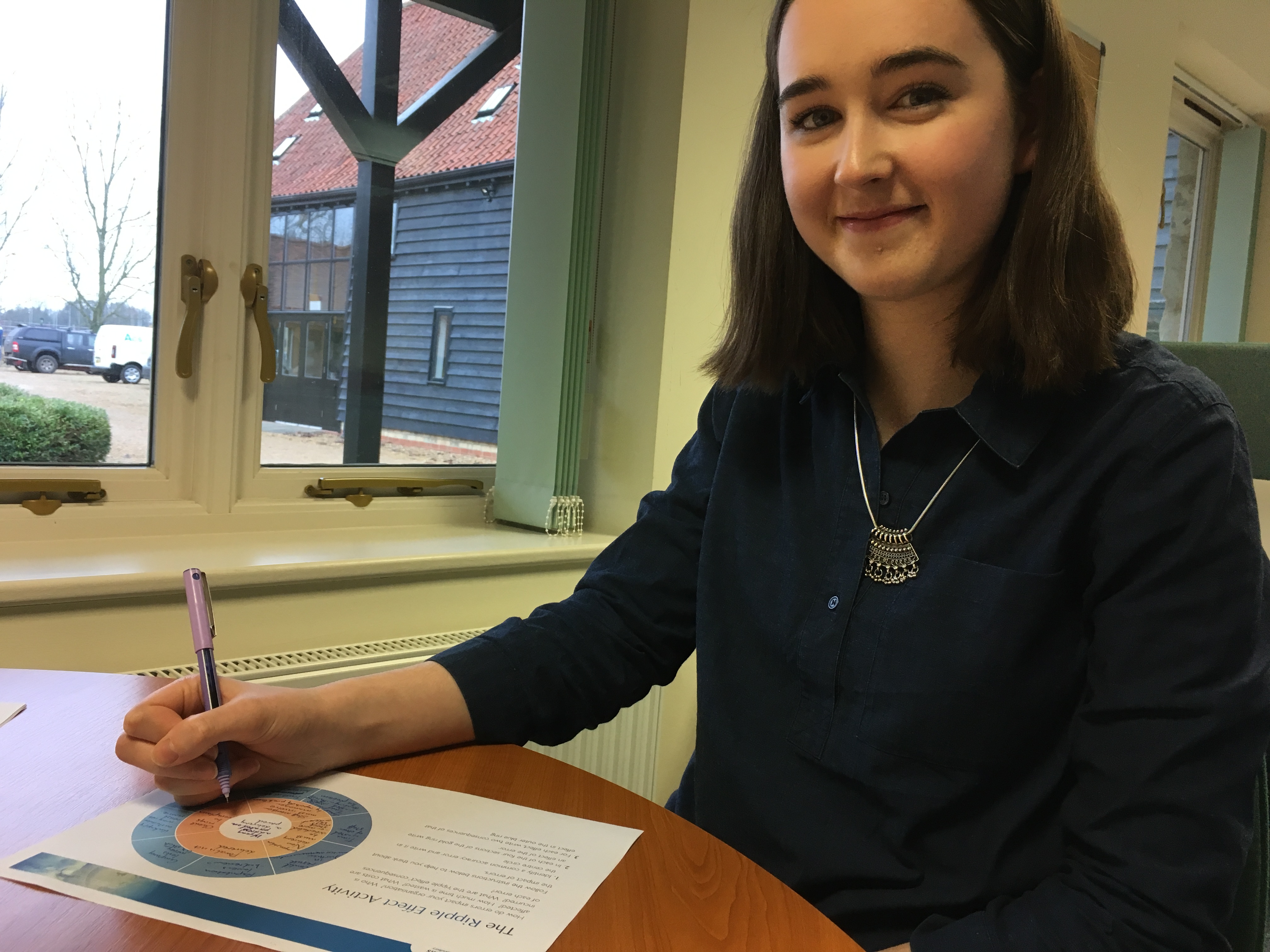 ---
Share to: LinkedIn Twitter Facebook
---
Accuracy Asides is the name of our accuracy blog
You get to hear about our latest accuracy course results, the real-life 'bloomers' which come to our attention and all the latest news and juicy gossip about errors! We share accuracy tips and advice too.
Other Recent Posts
Practical positive thinking is about taking a step back and asking yourself what you can do, and what is possible. And it isn't half energising! In this short article, Scott Bradbury Managing Director Catherine de Salvo applies some practical positive thinking to typical situations in Learning & Development.
---
The success of a training session depends in large part on the delivery – the expertise, personality, and facilitation skills of the trainer. But what about the participant? The preparation, contribution and reflection of the learner is vital.
---
To mark Scott Bradbury's 18th birthday this month, Managing Director Catherine de Salvo shares the origins of the company's name and eighteen key ideas for learning and development in 2021. Do you agree with her?
---
Now that our children are being allowed back to school and there is a gradual shift, for some, back to the office, what have we learned from the whole home schooling/working experience?
---
There's one area of data protection training which is typically overlooked and yet is central to legal and correct data processing. As we mark National Data Protection Day this week, we explore what it is and how to get it right.