Have you ever felt sluggish returning to work after a break? This was me on my first Monday morning back after two and a half weeks off. Sitting at my desk, feeling strange to be in smart trousers and a shirt again, I found it very difficult to focus and kick my brain into gear. In the following days, I found myself getting overwhelmed by my workload, I tried to multi-task (and failed) and wasn't handling interruptions or distractions effectively. I started to omit important details, I forgot to do things, and often I quickly lost focus. Whether you've just returned from a holiday, maternity leave or sick leave, we can all struggle adjusting. But by adopting an 'accuracy mindset' and being 'present-minded', you can prevent errors from causing problems and stay stress-free at work.
Before beginning to tackle that overflowing inbox, re-focus with a simple, quick exercise. Every month, we publish a fun, free seasonally themed accuracy test to help you get back into 'super-concentration' mode. The activity measures your accuracy and checking skills. By immersing yourself in a three-minute challenge like this, you'll remind yourself of the importance of proactively checking for mistakes and getting every detail right. Head over to our home page where you can download the current Summer-themed test and subscribe to get the tests delivered straight to your inbox each month. Why not set time aside once a month to challenge yourself and your team? They are a super quick, super effective way to re-set the brain.
Suffice to say, a lot happens while you are away, so take the time to get clued up. Don't be afraid to ask your colleagues and boss questions. They probably forwarded you emails to outline new projects or meetings that were held in your absence, so have assumed you already know, but things can easily get lost in translation or forgotten. Avoid problems caused by mis-communication and don't make the wrong call because you haven't properly understood. Scheduling a meeting with your boss for your return will help - but only if you come prepared and ready to ask the right questions. A smooth transition where you are fully aware of the greater context of your work will reduce the potential for mistakes.
You've just been on a break, but this doesn't mean you should stop allowing your mind to rest every so often. Taking regular, short breaks throughout the day improves your efficiency and productivity. When we concentrate for long periods without stopping, our mind tends to wander, we get easily distracted and we lose focus. I like to make a pact with my colleague, so we remind each other to stand up and move away from our desks. Your eyes will thank you for it too. Taking short breaks, where you can stretch your legs or flex your fingers, means you're less likely to misjudge situations or make mistakes. I know every time I return to my desk from a break, I feel calmer and clearer about my priorities.
You determine how productive you are in your first week back after a break. These tips apply even after very short breaks, like weekends, so why not use them next Monday morning? It's the perfect time to re-set your mind for an accurate and stress-free working week.
About Accuracy Skills
It's important we get our work right first time, even after a break, so why not attend our open workshop One-day Accuracy Skills in London on 4th September 2018? If you want to improve your attention to detail, guard against stress as a cause of error, check documents properly and not forget to do things, this participative programme is for you. Sign up now by clicking here.
We also have in-house training programmes, Developing an Eye for Accuracy (about reducing data error) and Preventing Mistakes at Work (about reducing human error), perfect for larger groups who want to work more accurately and efficiently.
www.accuracyprogramme.co.uk | accuracy@scottbradbury.co.uk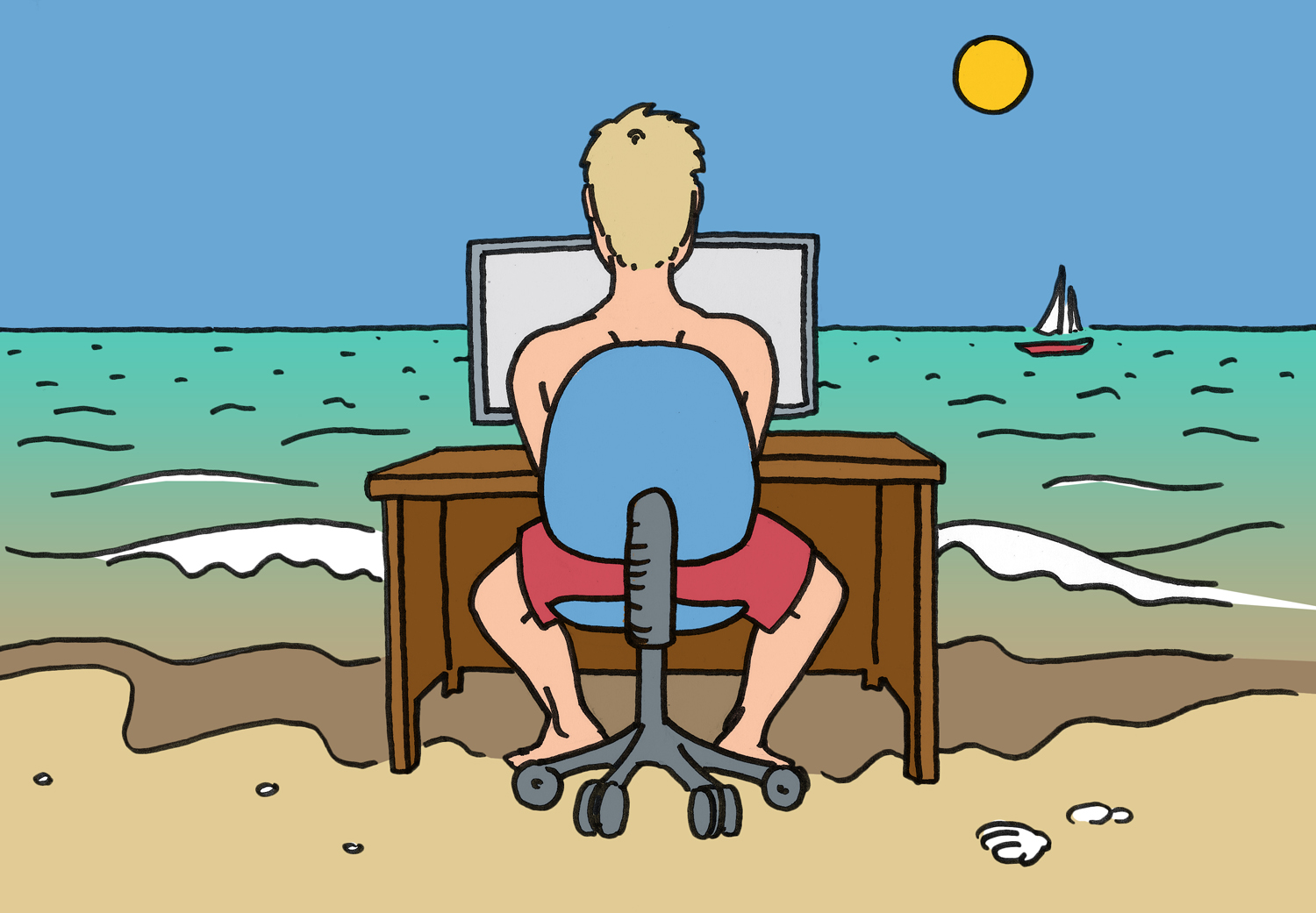 ---
Accuracy Asides is the name of our accuracy blog
You get to hear about our latest accuracy course results, the real-life 'bloomers' which come to our attention and all the latest news and juicy gossip about errors! We share accuracy tips and advice too.
Other Recent Posts
If you want to increase efficiency, boost productivity and save your organisation money, look no further than this short article. I share genuinely useful tips and ideas with you to help your people get it right first time, every time.
---
At Scott Bradbury we're fascinated by accuracy. And error. On my computer, I have a folder where I store examples of the mistakes I encounter as I go about my work. Each week, without fail, my email in-box is a little treasure trove of them. And I dutifully add them to my 'hoard'. In this month's featured short article, Catherine de Salvo explores tips for writing accurate and effective email messages.
---
Welcome to 2020! We have been looking ahead to what the new year might mean from a global perspective and thinking about our accuracy skills workshops and what might be in store for our participants this year… And we've found some similarities…
---
Imagine the scene: a group of people from different organisations, brought together to discuss ways of reducing data error. In the group are three or four payroll professionals. If you were one of them, what examples would you have of things that have gone wrong with your payroll? How about, continuing to pay someone long after they've left? Starting a new employee on the wrong salary? Paying part-time staff full-time rates? You undoubtedly have your own horror stories of things that have gone wrong, despite your clever payroll software, which promised to eliminate mistakes!
---
I'm ashamed to say the first thing I did this morning, and do every morning, is look at my mobile phone. Sound familiar? Research from this time last year by the UK's regulator, Ofcom, reported that 40% of people check their phone within five minutes of waking up. Something tells me this figure is unlikely to have changed.